CHIROPRACTOR Raleigh NC
Welcome to Carolina ChiroCare and Rehab located in Raleigh, North Carolina. Our Raleigh chiropractor loves helping his patients regain their health through chiropractic care. We pride ourselves on friendly, convenient, prompt service. We aim at educating our patients on how to feel better fast to get back to living. There is a saying that it takes a village to raise a child. Well, it takes a village to treat a city and community's health. We take pride in our work as an integral part of our community's healthcare in Raleigh, NC.
Carolina Chirocare and Rehab
Carolina ChiroCare and Rehab is a patient-first centered office in Raleigh NC. Our Doctor has an extensive background and postdoctoral education from the Spine Research Institute of San Diego, Harvard Medical School, State University of New York at Buffalo School of Medicine and Biomedical Sciences, Academy of Chiropractic Post Doctoral Division in advanced diagnostic imaging and management in injuries. Dr. Gerdes is certified through the courts in North Carolina as an expert witness in Chiropractic Medicine. He has testified in many court cases on the use of chiropractic medicine.
We empower our patients to take control of their health while utilizing chiropractic care by providing each patient a tailored home exercise and lifestyle modification plan that allows them to recover faster from their conditions and continue once treatment has completed. We do not sell long term treatment packages (often costing thousands of dollars with no guarantee of results) often seen in the chiropractic industry.
We believe healthcare should be convenient without long waits. We offer online scheduling, a 24 hour 7 days a week after-hours answering service. Dr. Gerdes makes himself available at all times to his patients and has been known to call patients going through difficult times while on vacation and out of the country. Our chiropractic clinic is centrally located in Raleigh NC off of I-440. We are on Ridge road across the street from Whole Foods on Wade Avenue. 
Services we offer that may help
Chiropractors see patients with a slight twinge in their neck and others who have lost their full range of mobility. Wherever you are in your health journey, they will evaluate your situation and create a personalized plan that works for you.
Our Raleigh NC chiropractor treats back pain, neck pain, upper back pain, shoulder pain, nerve pain, sciatica, car accidents, whiplash, headaches, migraines, pregnancy-related back pain, carpal tunnel syndrome, TMJD (temporomandibular joint disorder), shoulder and hip pain, muscle soreness stiffness, and pinched nerves.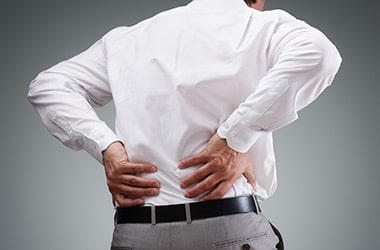 Manual Soft Tissue Muscle Therapy
WHY I BECAME A CHIROPRACTOR IN RALEIGH
After attending undergraduate college in North Carolina Dr. Gerdes fell in love with this great state. After practicing in Washington D.C. after chiropractic school he realized sitting in traffic for 2-3 hours before and after work was not for him. He chose to practice and call Raleigh home for the friendly genuine people, great weather, colliergate environment, and quick access to the mountains and beach.
WHAT KIND OF TRAINING DOES A CHIROPRACTOR HAVE?
Did you know that chiropractors go to a college just for chiropractic care? For four years (at least) chiropractic doctors study with their teachers for over 4,000 hours. This is in addition to over a thousand hours of supervised clinical training. This experience is important to become educated on how the body works. After this experience, a chiropractor is able to examine a patient, take down their medical history, perform needed tests, and offer a knowledgeable diagnosis on the problem.
While most people suffering health concerns will turn to the internet to self-diagnose an issue today, there's no replacement for years of experience and testing to find the true source of a health concern. Our chiropractic office is experienced in helping our community find health solutions. We are passionate about creating individual treatment plans that help our patients achieve their best health. If you have any health concerns or questions you'd like to discuss, please contact our office today.
TRUSTED CHIROPRACTOR: READ OUR REVIEWS